(WAki International Media Center 19th July) The speech of Dr. Teo Choo Guan, President of Waki Relic Museum on The Buddha's Finger Replica Relic Veneration Ceremony at Waki Relic Museum, Malaysia on 8th July 2023.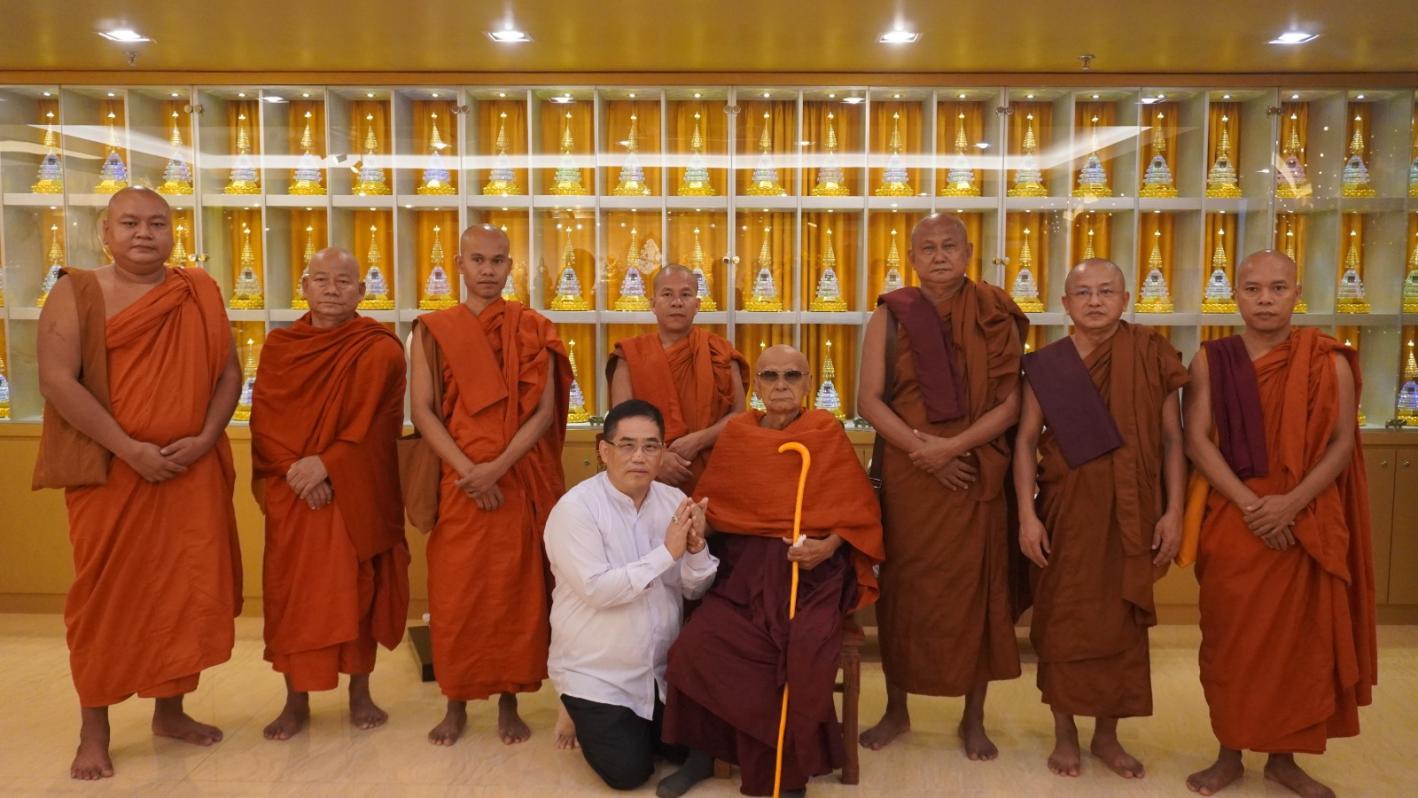 Good Afternoon to the most respected Venerable Sayadaw Yele, Sangha members from Myanmar, Sri Lanka, Indonesia, and Malaysia, brothers and sisters in dhamma. Today is an auspicious day that honoured to witness The Buddha's Finger Replica Relic Veneration Ceremony .

"Firstly, I represent Waki Relic Museum to express our gratitude to the late King Of Relic, Sayadaw U Kittivara, who trusted and presented the Buddha's Finger Replica Relic to be enshrined in Waki Relic Museum. Meanwhile, I would like thanks to most respected Yalae Sayadaw take his time for leading and witnessing the Buddha's Finger Replica Relic Veneration Ceremony together with us."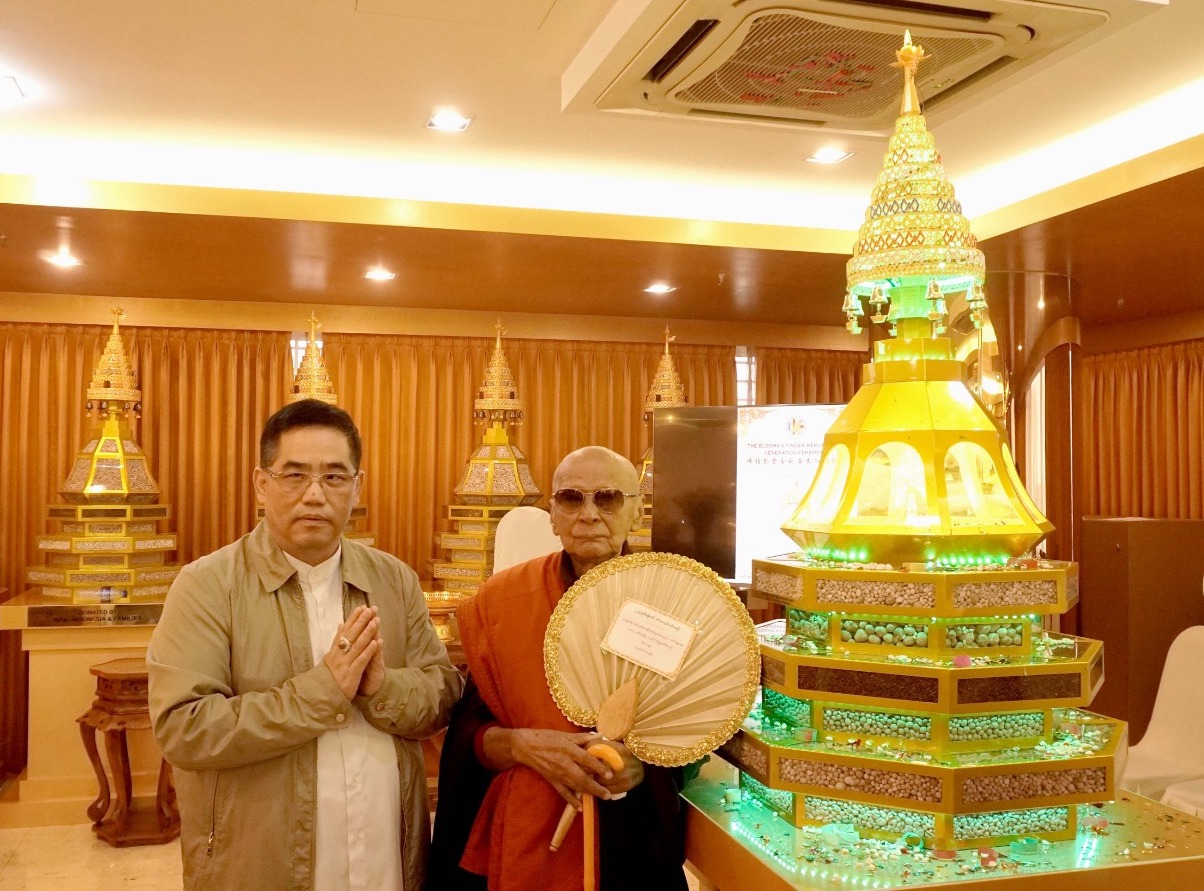 During Shakyamuni Buddha's time, it is said that human life-span to have been 100 years old but it reduces after that time by itself. The Buddha spent 45 years teaching the dhamma and lived on to the age of 80. The Shakyamuni Buddha had therefore said that his relics should be in small fragments so that human beings and devas would gain greater merit by sharing in their worship. Therefore, the Buddha made this pledge for the fragmentation of his relics. The merit of paying homage to the relics is same as paying homage to the Buddha.

The relics of the Buddha consist of two categories: asambhinda relics which are the nucleus such as Buddha's Frontal Bone, Buddha's tooth Relic, Buddha's Hair Relic, Buddha's Skeleton Relic and sambhidan which means the separate ones, for example Buddha's Brain Relic, Buddha's Blood Relic, Buddha's Skin Relic, Buddha's Bone relic.
"Today, although we come from different countries, we are blessed to gathered here to enshrine the gold buddha, the Blood Relics of Shakyamuni Buddha, Hair Relics of Shakyamuni Buddha, Brain Relics of Shakyamuni Buddha, Skin Relics of Shakyamuni Buddha, Bone Relics of Shakyamuni Buddha, Replica Finger Relics of Shakyamuni Buddha and Buddha's Disciples, Relics of Venerable Sariputra, Relics of Venerable Ananda, Relics of Venerable Moggallana, Relics of Venerable Sivali, Relics of Venerable Bakkula, and Relics of Venerable Five Hundred Arahant. I believe that We are able to meet today on this joyous occasion because of the affinity we have done in the past life. Therefore, I hope we will continue the missionary effort of preservation and enshrinement of buddha and his disciples' relics together in order to flourish and propagate the Buddha sasana to another 2500 years."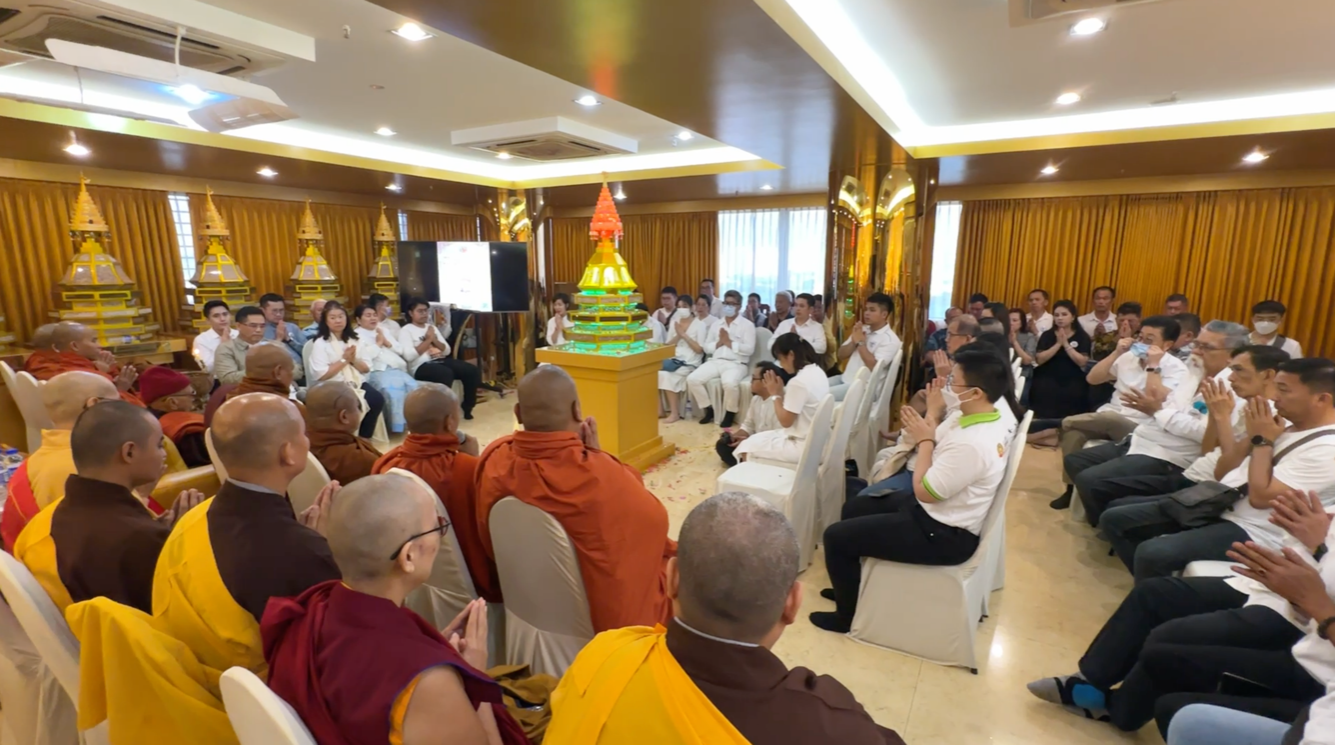 "Lastly, I would like thanks to the most respected Sayadaw Yele, all the Sangha members to attend the Buddha's Finger Replica Relic Veneration Ceremony and give us the blessing. Besides, thanks to all the dhamma sisters and brothers takes your time for participate and witnessing the ceremony. I wish all of you, have good health, wisdom, good business. Sadhu Sadhu Sadhu."